Snowmelt Removal & Snowmelt System Installation

Glenview, IL, Winnetka, IL, Glencoe, IL, Highland Park, IL, Evanston, IL & Northbrook, IL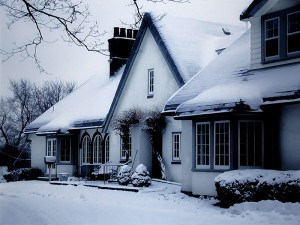 Never want to use a snow shovel or snowblower again? Tired of paying someone to plow your driveway or parking lot?
Snow removal is a challenge for any homeowner in the Chicago area. When we're hit hard by a winter storm, there's nothing but uncomfortable choices – wade out with a shovel early in the morning, buy a snow blower, or pay someone with a plow to clear it away. Having snow cover the driveway to your home or workplace isn't just inconvenient; it's potentially dangerous.
Wouldn't it be nice to just flip a switch and have the snow melt away? With a Snowmelt system from R.H. Witt Heating & Sheet Metal, you can do just that.
Snowmelt Systems from R.H. Witt Heating & Sheet Metal
R.H. Witt Heating & Sheet Metal is proud to provide superior Snowmelt system installation, maintenance, and repair services to the Glenview area and beyond. Our expert technicians are adept at installing high-quality systems under a wide range of surfaces, including:
Driveways
Parking lots
Sidewalks
Roofs
Patios
Balconies
Outdoor stairways
We provide Snowmelt system service to both residential and commercial properties in Glenview and the surrounding area to help ensure that your home or office is safe and clear of snow.
Glenview Snowmelt Systems
Each system consists of three components: a high-efficiency, gas-fired boiler, radiant tubes embedded in concrete or placed under brick, and a control system. The system includes a temperature and moisture-sensitive controller that automatically detects freezing temperatures and moisture. So it runs automatically when there is snow.
The technology used in our Snowmelt systems is also part of our radiant floor heating products, and the system operates on the same principles.
Our Installation and Repair Team
Given the high importance of a Snowmelt system to get through the harsh Chicago winters, you'll want to make absolutely sure that yours is in good hands. At R.H. Witt Heating & Sheet Metal, we've been installing and maintaining top-quality systems for decades, and we have the training and expertise needed to make sure every system runs at peak efficiency.
We have NATE certified technicians, which is our industry's top credential. They've completed extensive factory training and a rigorous certification process that tests their familiarity with all sorts of heating and cooling systems, including Snowmelt. They're simply the best in the business.
Safety is always a top priority at R.H. Witt Heating & Sheet Metal, and that applies to the installation process itself, as well as the products we install. We make sure every component of each system is running properly. And you can rest assured that we know the manufacturer's specifications along with state and federal regulations by heart. As far as we're concerned, those specifications are the absolute minimum standards.
Our Credentials
We've been recognized as a Carrier Factory Authorized Dealer and a Carrier Distinguished Dealer, honors that are only given to the very best HVAC companies. We've met high standards of technical excellence and brand loyalty throughout our time in the business, and we're especially proud of our 99-percent customer satisfaction rating. Home and business owners throughout the greater Glenview area know that they can depend on R.H. Witt Heating & Sheet Metal for their heating and cooling needs.
When the next big snowstorm rolls in, you'll need to be prepared. If you are interested in a Snowmelt system installation or repair for your Glenview area home or office, call R.H. Witt Heating & Sheet Metal today at (847) 724-1690.
Snowmelt System Installation Glencoe, IL & Snowmelt Removal Northbrook, IL
Snowmelt Removal

∴

Snowmelt System Installation ∴ Northbrook, IL ∴ Wilmette, IL ∴ Winnetka, IL