Boiler Repair, Boiler Service & Boiler Replacement

Glenview, IL, Wilmette, IL, Winnetka, IL, Glencoe, IL, Northbrook, IL & Highland Park, IL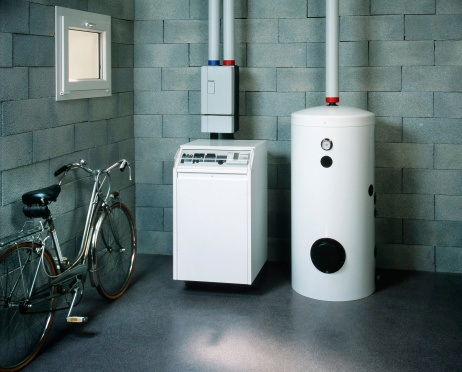 Your Local Boiler Contractor in North Shore and Northwest Suburbs
Your home or business's heating system is responsible for keeping you warm no matter how cold it gets outside. And if you're using a boiler, if offers a lot of advantages — these hydronic radiant heating systems offer more efficient and "even" heating, they're largely silent, and they have some convenient zone control options.
Whether you're shopping for a replacement unit or need to have your current boiler repaired, you know that it's essential to work with boiler professionals who can provide you with the guidance needed to make wise HVAC decisions. After all, your heating system represents a significant financial investment. You should be able to rest easy knowing that it will provide for your needs.
At R.H. Witt Heating & Sheet Metal, we proudly meet the needs of residential and commercial customers throughout the greater Glenview area, and have done so since 1966. As your local boiler and heating contractor of choice, we make it our priority to stay updated on new technologies and changes in our field. Our friendly, professional technicians will be happy to help you explore your boiler system installation, repair and maintenance options.
Boiler Installation
If your boiler has quit working or if you've just purchased property, it might be time to shop for a new boiler. Thankfully, the boilers offered on today's market provide much higher efficiency ratings than their older counterparts. Before you shop, let one of our friendly technicians complete load calculations on your behalf so that you know exactly what size boiler you need to heat your space. Of course, we're also happy to take care of the professional installation of new boilers. Remember that only a professional can install and calibrate a boiler according to factory specifications.
Boiler Maintenance
Your home or business's heating system is essential to your comfort. Keeping it in good, working order will not only provide for your comfort, but will also help you cut down on utility costs. We encourage all of our clients to have boiler system maintenance completed at least once a year. Our convenient maintenance agreement plans offer an affordable, easy way to secure the services that you need to keep your boiler in excellent running condition.
Boiler System Repair
From time to time, even the best of boilers breaks down. If your boiler has quit working altogether or is not performing at the level that you expect, it's time to call in a professional technician. Our knowledgeable, highly trained technicians will work to diagnose and fix your boiler problems as quickly as possible. It is always our priority to help you understand repair needs so that you can make the best decision possible for your heating system.
Heating Contractors You Can Trust
Staying comfortably warm on cold days shouldn't be a chore. Boilers have a lot of advantages over other heating systems, but they do need attention from experienced, trained professionals to keep them running at maximum efficiency. Otherwise you'll be wasting a lot of energy and money with a inefficient, unmaintained system in the wintertime.
At R.H. Witt Heating & Sheet Metal, we're proud to provide for the heating and boiler needs of residential and commercial customers throughout the greater Glenview area. No matter your heating needs, we're here to help.
Boiler Maintenance in Wilmette, IL | Boiler Service Glencoe, IL
Boiler Maintenance

∴

Boiler Installation ∴ Highland Park, IL ∴ Glencoe, IL ∴ Winnetka, IL